---
Legion X pride ourselves on offering the best experience for our clients. Check out some of the latest projects currently underway throughout Victoria for our commercial, private and government clients.
Projects change regularly so if you have any questions or would like more information please don't hesitate to contact us directly on 0488 990 776.
---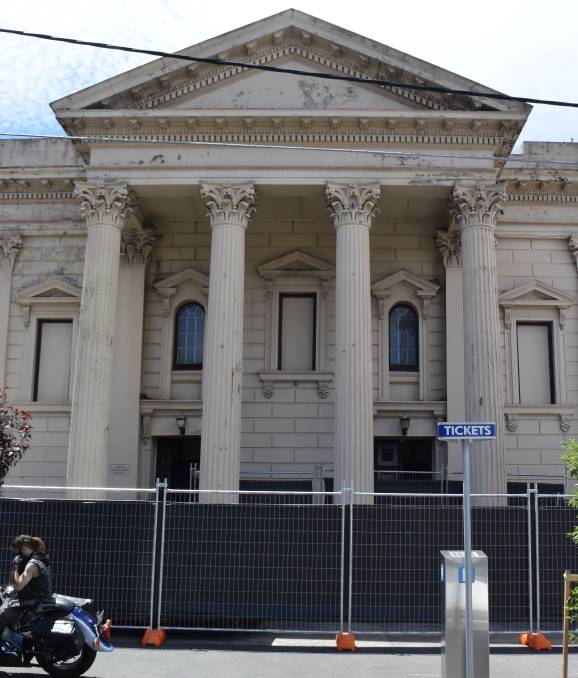 Baptist Church Restoration
---
Full restoration of a Ballarat icon
---
This historic Baptist Church was built in 1866 and designed by the local Ballarat architect Joseph Attwood Doane. The exterior was completed in the 1870's, with the building then continuing on to live many other lives in the years to come. It has served the community as many venues, including restaurants and even night clubs, but in more recent years it has stood empty and neglected. Major alterations completed throughout its many years has left the interior damaged, and then left unused, the building has only deteriorated more as time has gone by.
Thankfully, Legion X has been honoured with the opportunity to bring this old Baptist Church back to life as an upmarket Bed & Breakfast. We have been working closely with Heritage Victoria in ensuring the work done converting the building is consistent with the historic features that need to be maintained, such as the original baptismal bath.
As a Ballarat icon and historic landmark for Ballarat, it is known for its grand entrance and original exterior. It is a great example of the revival style reminiscent of Rome, with its large fluted Corinthian columns, and is a rare example of a church built in this style within Victoria.
The building has unfortunately been suffering for at least the last decade with its decline into decay, therefore it does require major restoration work. Legion X are proud to be undertaking the restoration to give this Ballarat gem a chance to shine once more.
If you'd like to see the project up close, check out our work in an upcoming episode of the ABC TV series 'Restoration Australia'.